WELCOME TO YOUR OFFICE VILLAGE IN THE BEAUTIFUL HILL COUNTRY
Imagine having a modern office set amongst the beautiful rolling hills in Dripping Springs and perfect for your small business. Choose from 13 unique cabins, each with a wooden deck for watching the sunset after a hard days work. Reserve yours today.
Energy Efficiency construction & site solar orientation (nothing facing West or South)
Safety lighting on-site to each office (Meeting Dark Sky Ordinances)
Private office atmosphere with individual deck & entrance to each cabin
Flexible & elevated design with 16 ft. ceilings
Modern wood interior walls & ceilings and stained concrete flooring
Audiovisual, security & lighting pre-wired
Kitchenette with custom cabinetry, mini-fridge & sink
Loft storage and/or napping loft (So Scandinavian right?!)
1,800 sq. ft. Office Barn for reserved access to host meetings, events or parties
AN OFFICE VILLAGE COMPRISED OF INDIVIDUAL UNITS AND A COMMON CONFERENCE SPACE FOR WORKING AND LARGER MEETINGS.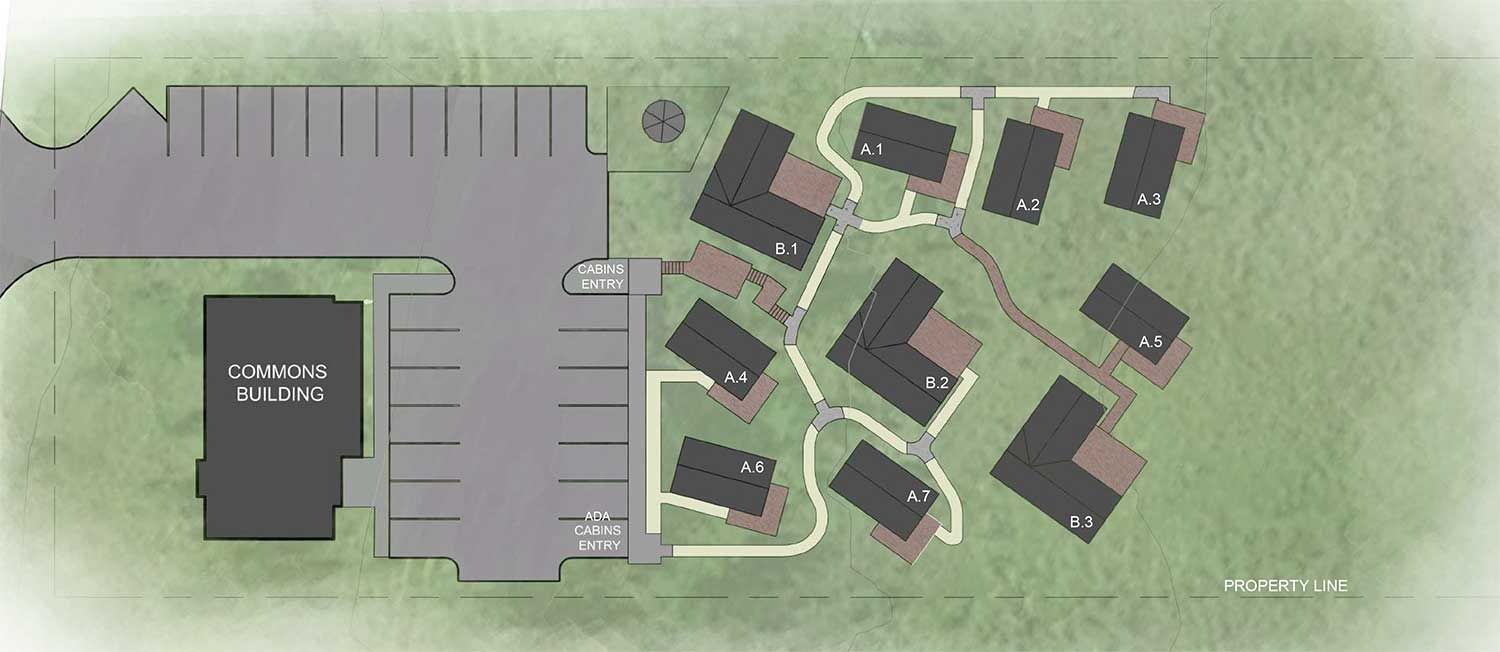 Shared Commons Conference
Office 4/9 is equipped with an amenity barn for use by each tenant allowing flexible access for meetings, events, or just hanging out on the porch with a coffee or cold beer. Tenants will be provided with a fob for general access to the main barn M-F between 6am-9pm. In addition, the barn will be available for reserving special events, caterings, or corporate parties. The rate for private events will be outlined upon final leasing agreement.
Shared 1500 sq. ft. state of the art conference room
Beautiful xeriscaped grounds
Hill Country modern farmhouse aesthetic
High speed internet
Incredible views with shaded porch areas
Flexible work & meeting space
Audio Visual access
Catering style kitchenette
Bathrooms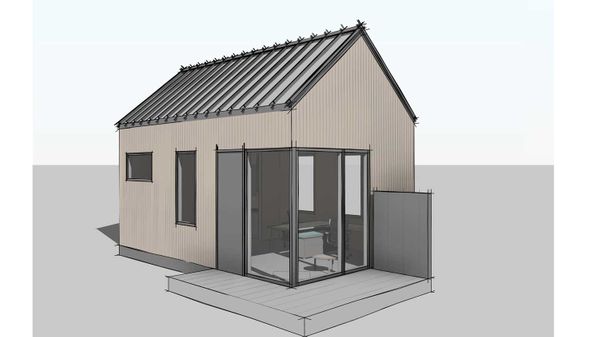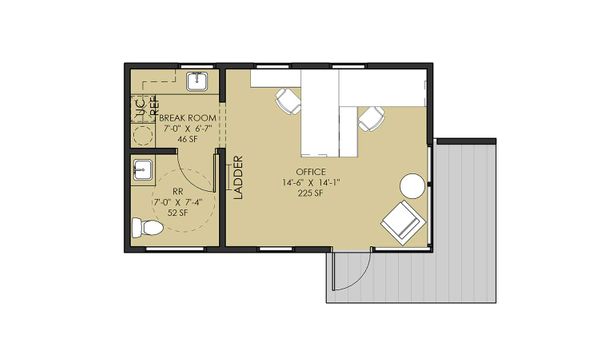 Energy Efficiency construction & solar building placement (nothing facing West or South
Safety lighting in and out of the site to each office (Meeting Dark Sky Ordinances)
Privacy between each office with Hill Country views
Private deck & entrance to each cabin
Modern wood interior walls & ceilings
Stained concrete flooring
Audio visual, security & lighting pre-wiring
Kitchenette with custom cabinetry, mini-fridge & sink
Loft storage and/or napping loft
(Very Scandinavian right?!)
Private Reservation access for meetings, events or
parties at the 1,800 sqft Office Barn
367 sq ft of interior space
16 ft high ceilings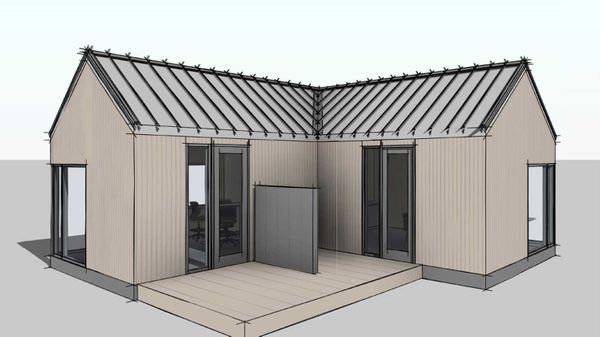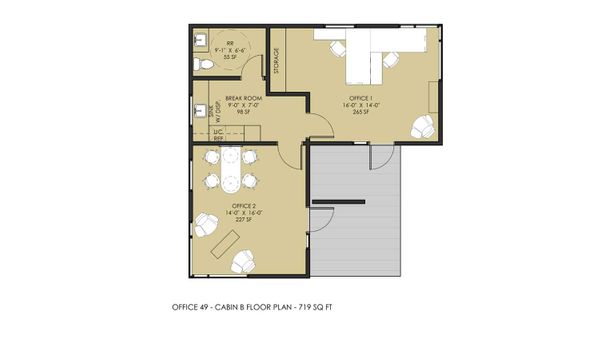 Energy Efficiency construction & solar building placement (nothing facing West or South)
Safety lighting in and out of the site to each office (Meeting Dark Sky Ordinances)
Privacy between each office with Hill Country views
Private deck & entrance to each cabin
Modern wood interior walls & ceilings
Stained concrete flooring
Audio visual, security & lighting pre-wiring
Kitchenette with custom cabinetry, mini-fridge & sink
Loft storage and/or napping loft
(Very Scandinavian right?!)
Private Reservation access for meetings, events or
parties at the 1,800 sqft Office Barn
719 sq ft of interior space
16 ft high ceilings
THE IDEAL LOCATION FOR YOUR OFFICE, RIGHT IN THE HEART OF THE HILL COUNTRY BUT ONLY 25 MILES FROM AUSTIN
BROUGHT TO YOU BY CUSTOM BUILDER KIRBY WALLS